Asbestos Awareness & Identification
CITB discounted price2 $160
Full price1 $220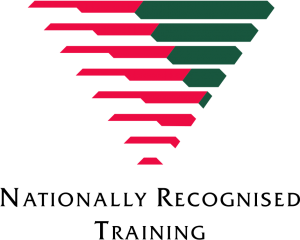 NEXT COURSES
08/12/2023 Adelaide (Face to Face)
06/02/2024 Adelaide (Face to Face)
START / FINISH TIMES
8am – 12pm (or as required)
Enrol Now
Enquire
Virtual Training available only for Asbestos Awareness & Identification course for groups of x10 or more. Click on Enquire.
Who is this course for?
This course is for Employers, Employees, DIYers, Trades and Maintenance Workers, and all those responsible for Health and Safety on a site.
This translates to anyone who may disturb asbestos, in addition to those who are responsible to manage asbestos in the workplace with respect to preventing airborne exposures to themselves or others.
Why should I do this course?
This accredited training course satisfies the basic skills and knowledge requirements for stakeholders, interested parties and workers to recognise and manage asbestos in the workplace. The course is regarded as the minimum education standard to satisfy suitable and adequate training criteria under WHS regulation in Australia and New Zealand for general asbestos awareness.
This accredited training course also complies with the statutory training requirements for all work in the Australian Capital Territory, where a person conducting a business or undertaking must ensure that all of their workers who they reasonably believe will work with asbestos or asbestos containing materials attend face-to-face training in this course. These workers include all building and construction workers as well as a number of other workers in occupations declared by the Minister.
This course provides the foundation training necessary before the "Working with Asbestos" course can be undertaken relative to maintenance or minor work on non-friable asbestos below 10m2.
What are the essential elements of the course?
Describe the different categories and properties of asbestos
Understand the hazards and potential health risks associated with asbestos
Identify asbestos containing material or products
Identify where asbestos containing materials are most likely found
Identify relevant safety procedures
Prices are provided as a guide and are dependent on venue, location, group number, and subsidy eligibility (if applicable). Price will be confirmed during the enquiry/enrolment process. Remember, there is no commitment to register your interest so feel free to contact us so we can establish the most cost effective solution for your needs.
Next course dates Online course
On successful completion you will understand:
The key health risks associated with exposure to asbestos.
The basics of asbestos identification, asbestos risk assessment methodology, asbestos surveys and asbestos management plans, and pre-demolition assessment.
Historical uses, applications, and potential sources of asbestos in the workplace.
Safety requirements to assure minimum risk of exposure to asbestos fibres for yourself and others.
Legal obligations under Asbestos legislation and navigation of approved asbestos codes.
Who needs an asbestos removal licence?
Clearance to re-occupy requirements including merits of air monitoring.
Workplace authority notifications/workplace consultation.
Sampling methods.
How long will it take?
4 hours
Face to Face training
with our qualified trainers.
Where is the Training?
We have three options:
In one of our modern education venues
At your premises, or
In a training facility close to you
What do I need before I start?
To start this program, you must have:
the ability to understand and converse in

basic English

.
What do I need to bring?
As long as you have completed all the enrolment details you won't need to bring anything else.
We provide all training material, resource references, and a pen to write notes.
Course Delivery and Assessment
Delivery
Delivery includes Power point, case studies, group discussion, and practical exercises.
Assessment
Assessment includes a multiple choice test.
What do I receive upon successful completion?
A Nationally Recognised Statement of Attainment and Evidence Card are issued. The card can be conveniently kept in your wallet, readily available to demonstrate to regulators and clients your compliance with training.
* Attainments and cards are issued once all enrolment information is received and full payment is made.
How do I enquire or register my interest in a course?
You can do it in one of two ways:
There is no commitment when you register your interest or enquire – it's just a way of connecting and understanding your needs.
We can answer any questions
We can help you with:
• what course is the most suitable
• what dates are available
• your needs as an individual or a group
• the most convenient training location
• general enrolment queries
Flexible course options
Many of our courses and dates are tailored to groups or individuals. They are often not advertised as upcoming scheduled training events, or at any specific location.
Train anywhere in Australia and NZ
In Australia we often train regionally. In New Zealand, we regularly train participants in Wellington, Palmerston North, Auckland, and around Tauranga.
We are not limited by any specific location, and can train at your facilities or at a training facility near you.
What this course does and does not do?
This training fulfils the basic skills and knowledge requirements to manage asbestos in the workplace, including hazard recognition to avoid potential asbestos exposures.
Learners will gain the necessary knowledge to identify when and where asbestos and asbestos containing material (ACM) may be present, the precautions that need to be taken if it is present and reporting procedures.
The course also involves understanding each individual's general duty of care to ensure the health, safety and welfare of all workers, visitors, contractors and others in the workplace.
This course does not represent a removal licence or permission to remove asbestos containing material without a license and/or government notification. Practical training for hands on maintenance or removal is provided in Working with Asbestos, or Class B and Class A removal training courses.
This course does not represent on-site verification of competency or site assessment.
General Asbestos Awareness Training Courses
An introduction to asbestos and the health effects of exposure, identifying asbestos and legislative compliance.